Women make up half the U.S. population, but in 2017, women directed only 8 percent of the top 100 films. Shatterbox, a film series from Refinery29 and TNT, provides a platform for the next cycle of female storytellers to create short films that redefine identity, imagination, and storytelling through the female lens.

Janine Sherman Barrois is an award-winning writer/producer who has recently signed an exclusive multi-year overall deal with Warner Brothers to create and develop new series. Currently, she is the showrunner/executive producer on the TNT hit dramedy Claws, starring Niecy Nash and Carrie Preston, and has just sold her suburban family drama Hinges, on which she is partnering with John Wells Productions and Emmy-winning director Anthony Hemingway.
In September 2017, she made her directorial debut with French Fries, a short film she wrote that was produced as part of Refinery29's Shatterbox Anthology series in conjunction with TNT and with support from the Women at Sundance program.
Previously, Barrois spent five years as an executive producer on the CBS hit series Criminal Minds. She also was an executive producer on ER and worked on the final four seasons of the show. Before ER, Barrois spent five seasons on Third Watch, rising from story editor to co-executive producer. She has also written on Eddie Murphy's The PJ's and The Jamie Foxx Show. Barrois got her start on Lush Life, where she was placed after participating in the Warner Bros. Writers Workshop.
Barrois was nominated for an NAACP Image Award for Outstanding Writing in a Comedy Series on her episode of Claws entitled Batshit. In 2014, she won for Outstanding Writing in a Dramatic Series. She has also won a Humanitas Award for her writing on ER.
Additionally, Barrois is active in the WGA, where she serves in their Mentoring Program and as a judge for their Writers' Access Project. In addition, she is on the board of the William H. Johnson Foundation, a non-profit dedicated to giving scholarships to African-American contemporary artists. Barrois graduated from Howard University. Back to Top
A.M. Lukas (nee Anna Martemucci) is a filmmaker, writer, and actor. Her debut as a writer-director, the coming of age comedy Hollidaysburg, was uniformly praised by top film critics and its screenplay was honored by the Academy of Motion Picture Arts and Sciences. Her previous feature films include Breakup at a Wedding and the popular cult web series (turned motion picture) Periods, both made in association with Anonymous Content and released by Oscilloscope Labs. In 2015 Lukas became the first-ever recipient of the "Through Her Lens Award," a filmmaking grant from the Tribeca Film Festival and luxury brand Chanel. She is the subject of The Chair, Starz's critically acclaimed 10-part documentary on film auteurship. Lukas writes about movies and TV for Talkhouse. Her most recent project, a short called Pasadena, won the audience award at the Los Angeles Film Festival. Back to Top
Yara Shahidi, X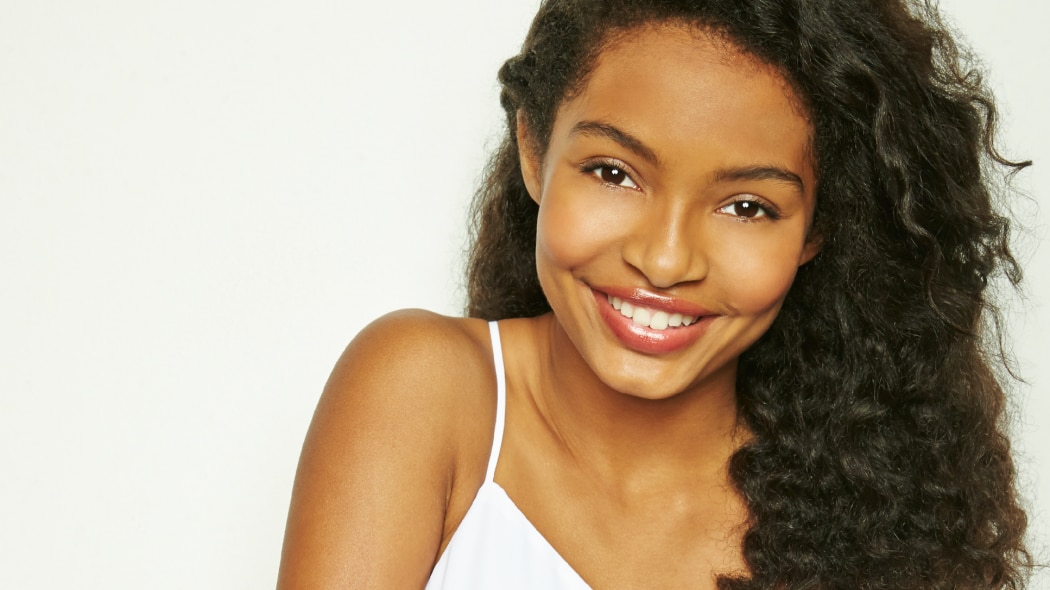 Yara Shahidi is an actress, activist, and breakout star of comedy series "black-ish" and the star of the hit spinoff, 'grown-ish.' Since "black-ish" launched in 2014, Shahidi has been awarded an NAACP Image Award for Outstanding Supporting Actress, a Gracie Award for Female in a Breakthrough Role, highlighted on TIME Magazine's annual 30 Most Influential Teens list on behalf of her and social justice and television contributions, and most recently was the face of normal The Hollywood Reporter's "Young Hollywood" issue. Shahidi is definitely one of Hollywood's most heralded young talents as she continues to use her platform to empower and inspire others. As a young scholar, Shahidi has combined her focus on accessible education through the formation of Yara's Club, a bi-monthly digital meet-up of high school students that discuss societal issues, self-improvement and higher education. A STEM advocate and technology enthusiast, Shahidi served as a spokesperson for DoSomething.Org and 3M's STEM. Lastly, as an advocate for women's issues, diversity in media, girls' education, Shahidi has been spotlighted in The New York Times, Variety' Magazine and honored at Essence Magazine's 10th anniversary Black Women in Hollywood Awards.

Shahidi graduated with honors from The Dwight School in New York and is currently a student at Harvard University, where she is double majoring in sociology and African-American studies. Back to Top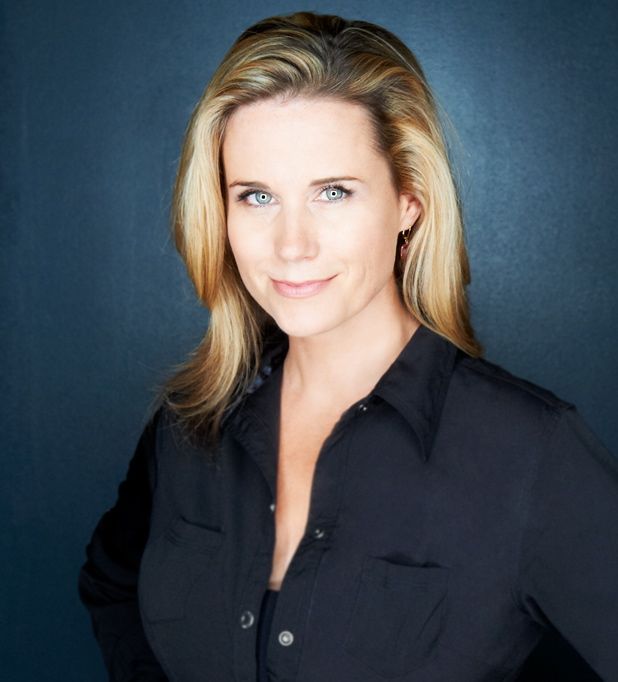 Allana Harkin was a Producer, Correspondent and Segment Director for tbs's Full Frontal with Samantha Bee where she was nominated for a 2017 Emmy Award for her work on Not The White House Correspondents Dinner. She wrote and directed The Godmother, a short film for TNT/Shatterbox Anthology. Originally from Canada, Allana has an MFA in theatre from York University and was a founding member of the acclaimed sketch troupe 'The Atomic Fireballs'. Her writing includes work for PBS, Nick Jr, CBC, CTV and her comedic play 'Real Estate' has had dozens of productions across North America. She is thrilled to join these amazing female filmmakers as a part of Refinery 29's Shatterbox Anthology. Back to Top
A seasoned commercial director (clients include Nike, Sony, DirecTV, American Express, Ford Motors, ABC, NBC, Atlantic Records, Tylenol, Bounty, ESPN, Etsy.com), Gilly is the recipient of an Emmy award for spots commissioned by PBS, and an Addy award for her directing work with Optimum Online. Longer form credits include a (10) part series for Vanity Fair called "The Snob's Dictionary," which was honored at the 2014 Webby Awards. Gilly also created one of the films for the magazine's centennial; an intimate look at the suffragist movement that starred Gaby Hoffman. Additional projects: a (6) part series on eco-innovators for Ford Motors, films for CNN Heroes, Stand Up 2 Cancer, a series for Clinique on world-changing women, and a documentary about the history of glitter. Last year she created a series of comedic shorts for "Lipsync Battle," featuring Emily Blunt, Anne Hathaway, Terry Crews, Mike Tyson, and many more.
Her short films, "Hey Spirit," and "Wait Here" have screened at Telluride, Seattle, Aspen ShortsFest, and the Hamptons International Film Festival. She recently participated in Fox Studio's inaugural Filmmakers program, designed to increase the number of female directors working on major studio films, is a fellow of The Directing Workshop for Women, and has just been named one of the recipients of this year's Shatterbox grant- with Refinery29 and TNT. Back to Top
Gillian Jacobs, Curated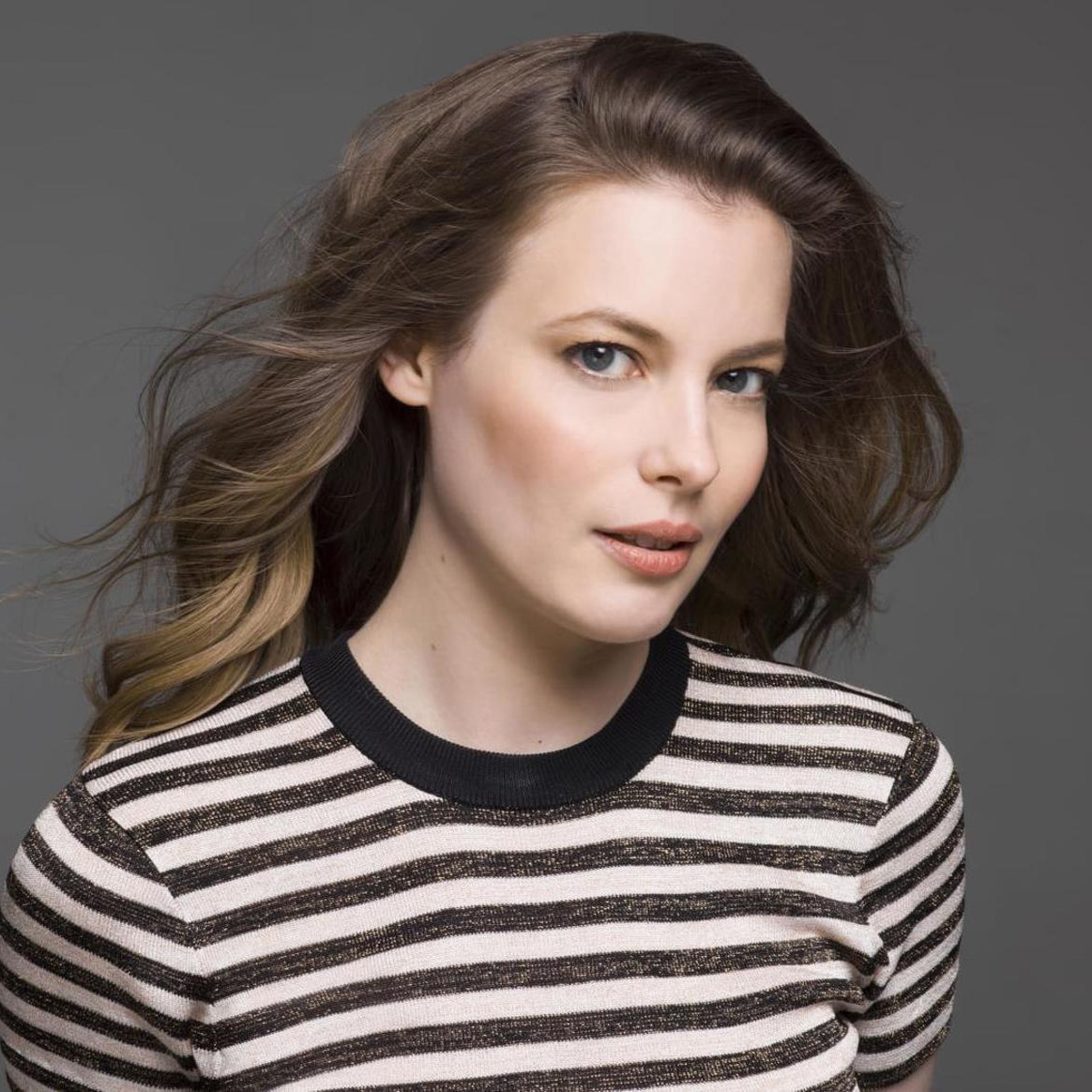 A natural talent, with a striking presence and undeniable energy, Gillian Jacobs is one of Hollywood's most vibrant young actresses. Jacobs can currently be seen in the third season of the NETFLIX original series, LOVE, starring opposite Paul Rust. Produced by Judd Apatow, LOVE follows 'Mickey' (Jacobs) and 'Gus' (Rust) as they navigate the exhilaration and humiliations of intimacy, commitment and other things they are hoping to avoid.
On the film side, Jacobs can be seen as the lead in the Netflix film, IBIZA, opposite Vanessa Bayer and Phoebe Robinson. Jacobs plays a young woman whose two best friends (Bayer and Robinson) tag along on her work trip to Barcelona and Ibiza that quickly turns into a crazy hunt for a popular DJ. This follows her starring role in the Warner Bros. film, LIFE OF THE PARTY, opposite Melissa McCarthy and Maya Rudolph. The film follows longtime, dedicated housewife Deanna (McCarthy) who turns regret into re-set by going back to college and landing in the same class and school as her daughter, who's not entirely sold on the idea.
Most recently, Jacobs wrapped production on the Walt Disney film, MAGIC CAMP, opposite Adam DeVine and Jeffrey Tambor. A man (DeVine) returning to the magic camp he attended as a child with the hopes of winning the prize that eluded him when he was younger. Jacobs will play DeVine's former partner.
Additionally, Jacobs could recently be seen starring in Thomas Kail's (HAMILTON) and Sarah Burgess' (DRY POWDER) off-Broadway play, KINGS. Performing opposite Eisa Davis (HOUSE OF CARDS), Aya Cash (YOU'RE THE WORST) and Zach Grenier (33 VARIATIONS), the story follows Sydney Millsap (Davis), a representative whose high- minded principles clash with Kate (Jacobs), a whip-smart lobbyist who pulls no punches.
In 2017, Jacobs starred in DEAN opposite director, Demetri Martin. The film won 'Best Narrative Feature' at the 2016 Tribeca Film Festival. In 2016, Jacobs was seen starring alongside Keegan Michael Key in the Critics' Choice nominated dramatic Comedy, DON'T THINK TWICE, written and directed by Mike Birbiglia. The film revolves around an improv group that loses its lease on its home theater at the same time that one of its cast members gets chosen for the biggest sketch-comedy show on television.
In 2015, Jacobs co-starred in the fourth season of the HBO hit series GIRLS as fan-favorite 'Mimi Rose Howard,' the multimedia artist who doesn't agree with 'Hannah's' (Lena Dunham) interpretations about art and challenges her ideas. Jacobs made her directorial debut with THE QUEEN OF CODE, a documentary short film about Grace Hopper, the computer scientist and high-ranking naval officer. The short premiered on Nate Silver's FiveThirtyEight website in 2015 as part of the SIGNALS docuseries, where filmmakers use data analytics to explore stories across political, economic, science, lifestyle and sports domains.
Previously, Jacobs starred in the critically acclaimed comedy COMMUNITY. She was nominated for a Broadcast Television Journalists Association Award in the category of "Best Comedy Supporting Actress" on behalf of her performance as "Britta." Additionally, the show won a Broadcast Television Journalists Association award in the category of "Best Comedy Series" in 2012.
Her other film credits include BROTHER NATURE, VISIONS, HOT TUB TIME MACHINE 2, BLACK OR WHITE, LIFE PARTNERS, NO WAY JOSE, THE LOOKALIKE, WALK OF SHAME, THE BIG ASK, BAD MILO!, THE INCREDIBLE BURT WONDERSTONE, SEEKING A FRIEND FOR THE END OF THE WORLD, HELENA FROM THE WEDDING, THE BOX, CHOKE, which premiered at the 2008 Sundance Film Festival and won a Special Jury Prize for "Best Ensemble Cast" and GARDENS OF THE NIGHT.
Additional credits include the Yahoo! Webseries TINY COMMANDO created by Ed Helms and co-starring Zachary Levi and TIM AND ERIC'S BEDTIME STORIES.
Jacobs received her Bachelor of Fine Arts at The Julliard School and currently resides in Los Angeles. Back to Top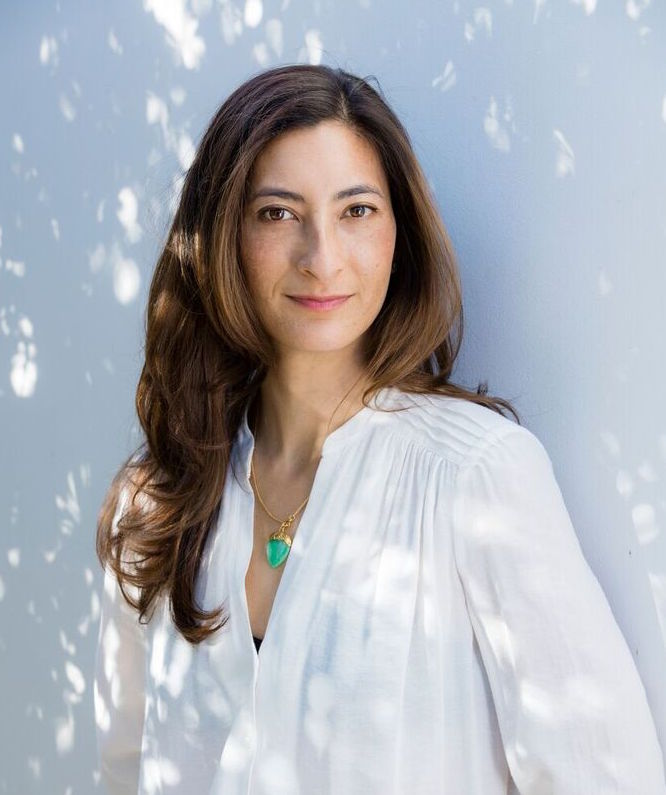 Jessica Sanders is an Academy Award-nominated, Sundance and Cannes winning filmmaker and commercial director. Steve Jobs hand-picked Jessica to direct Apple's iPad launch spot. Her Sony "Make Believe" film won the prestigious Young Director Award at the Cannes Film Festival. Jessica directed, produced and wrote AFTER INNOCENCE, a feature documentary film about innocent men wrongfully convicted of crimes, cleared by DNA evidence and their struggle to re-enter society after spending decades in prison. The film premiered at the 2005 Sundance Film Festival, where it won the Special Jury Prize. Jessica's next feature documentary MARCH OF THE LIVING, filmed in Brazil, Germany, Poland, Israel, and the US followed teens and Holocaust survivors traveling to the sites of the Holocaust in Poland in a journey of remembrance. Produced by Brazil's biggest production company, Conspiracao Films, and Filmland.
Jessica is directing PICKING COTTON, a narrative scripted feature based on the best-selling book by Jennifer Thompson, Ronald Cotton and Erin Torneo. She was awarded the Sloan Science Foundation grant at the Tribeca Film Festival and the Discovery Award at Los Cabos Film Festival to develop the film. The movie is based on a story in her Sundance-winning film AFTER INNOCENCE about the vicious rape of Jennifer Thompson, a white college student by a black man, who she identified as Ronald Cotton. Ronald spent 11 years in prison before he was declared innocent after DNA testing and was released from prison. The movie's story is about forgiveness as Jennifer and Ronald forge a deep friendship and together are activists for criminal justice reform.
Jessica's comedic work is reflected in BUNION, a short romantic comedy she directed with Alia Shawkat (Search Party), Michaela Watkins (Casual) and Avi Rothman. Film Critic Elvis Mitchell curated it for LACMA's Young Director Series. Jessica also directed the ALMOST ASIAN web-series created by Katie Malia and she is directing the improvised comedy feature I WANT TO FEEL FUN with comedian Little Esther (Alone Together), Simon Rex, Avi Rothman, and others. Her work can be seen at www.jessicasandersfilm.com Back to Top
Ivy Agregan, CTRL
Ivy Agregan is a renowned visual effects producer and director who is best known for her extraordinary collaborations with visionary director Alejandro Iñárritu. In the world of visual effects, Agregan is highly-regarded for her cutting-edge, visceral creative, as well as her ability to balance technical and business demands to drive groundbreaking results. A director on the rise, Agregan has an array of projects set to debut in the coming year.
As the visual effects producer for Alejandro Iñárritu's The Revenant, Agregan pushed boundaries of cinema by orchestrating elaborate CGI sequences including the infamous bear attack scene. The film marks the second time Agregan collaborated with Iñárritu and cinematographer Emmanuel 'Chivo' Lubezki— following her work on the 2014 Academy Award®-winning comedy-drama, Birdman. Her artistry can be seen throughout the film in lead actor Michael Keaton's vivid flight sequences amidst the New York City skyline.
Currently, Agregan is in production on an AMC's Dietland, written and executive produce by Marti Noxon. With Alfonso Gomez-Rejon (Me And Earl And The Dying Girl), Agregan is a co-executive producer on Hulu's upcoming original series Citizen. The supernatural comedy brings a fresh look to the hero origin story— blending elements of magical realism and dark vigilantism against the backdrop of a paranormal Los Angeles. Combining her keen eye for visual effects, Agregan plays an instrumental role in creating a powerful world where the city emerges a character of its own. The show hails from Paramount Television and Anonymous Content as part of the two companies' first-look deal.
On the directing front, Agregan directed her first short film produced by Anonymous Content and is in pre-production to direct a short film for Refinery 29 and TNT.
Agregan's past credits include: Last Days in the Desert directed by award-winning director Rodrigo Garcia and starred Ewan McGregor, Wakefield, starring Bryan Cranston and Jennifer Garner with Robin Swicord directing, the thriller drama White House Down featuring Channing Tatum and Jamie Foxx, Knight and Day starring Cameron Diaz and Tom Cruise, Abraham Lincoln: Vampire Hunter, the 2011 New Regency/Fox 3D feature The Darkest Hour and Snakes on a Plane.
Evolving her craft with leading creatives in the industry, Agregan's transition into directing is a natural extension of the art and technique that has distinguished her work to date. As a first-generation American growing up in Los Angeles, Agregan understands the importance of empowering young Latinas to pursue careers in entertainment and break societal norms. Back to Top