Go behind the scenes of French Fries with the creators.
Janine Sherman Barrios, Writer/Director

Janine Sherman Barrois is an award-winning writer/producer who has recently signed an exclusive multi-year overall deal with Warner Brothers to create and develop new series. Currently, she is the showrunner/executive producer on the TNT hit dramedy Claws, starring Niecy Nash and Carrie Preston, and has just sold her suburban family drama Hinges, on which she is partnering with John Wells Productions and Emmy-winning director Anthony Hemingway.
In September 2017, she made her directorial debut with French Fries, a short film she wrote that was produced as part of Refinery29's Shatterbox Anthology series in conjunction with TNT and with support from the Women at Sundance program.
Previously, Barrois spent five years as an executive producer on the CBS hit series Criminal Minds. She also was an executive producer on ER and worked on the final four seasons of the show. Before ER, Barrois spent five seasons on Third Watch, rising from story editor to co-executive producer. She has also written on Eddie Murphy's The PJ's and The Jamie Foxx Show. Barrois got her start on Lush Life, where she was placed after participating in the Warner Bros. Writers Workshop.
Barrois was nominated for an NAACP Image Award for Outstanding Writing in a Comedy Series on her episode of Claws entitled Batshit. In 2014, she won for Outstanding Writing in a Dramatic Series. She has also won a Humanitas Award for her writing on ER.
Additionally, Barrois is active in the WGA, where she serves in their Mentoring Program and as a judge for their Writers' Access Project. In addition, she is on the board of the William H. Johnson Foundation, a non-profit dedicated to giving scholarships to African-American contemporary artists. Barrois graduated from Howard University. Back to Top
Rebecca Naomi Jones as "Sydney"
Rebecca Naomi Jones is currently appearing in Most Likely to Murder, which premiered in March 2018 at SXSW, and recurring as Gwen on HBO's High Maintenance. She previously recurred on Denis Leary's FX series Sex&Drugs&Rock&Roll and has had guest appearances on Inside Amy Schumer, Difficult People, Good Girls Revolt, Odd Mom Out and Limitless, among others. Rebecca is best known for her work on Broadway, where she's starred in Green Day's American Idiot, Hedwig and the Angry Inch, Significant Other and Passing Strange. Her other film work includes last year's smash hit The Big Sick, produced by Judd Apatow; Lee Kirk's Ordinary World, which debuted at the TriBeCa Film Festival in 2015; and Branden Kramer's 2014 thriller Ratter. Upcoming projects: Someone Great (prod. NETFLIX/Gina Rodriguez) and the Facebook TV series Strangers. Back to Top
Carl D. McDowell as "Jason"
Carl D. McDowell was born on the gang-ridden streets of the south side of Chicago. Although he had his share of problems with gangs and brushes with the law as a teenager, sports ultimately led him in the opposite direction. His TV credits include a series regular role on HBO's Ballers, as well as parts in Sons of Anarchy, Shameless and Roadies, just to name a few. Carl is a smart, funny person that genuinely cares for people, and in this day and age of "Hollywood," that is a breath of fresh air. Back to Top
Khaliah Neal, Producer
Khaliah Neal has worked at a wide range of prominent production companies and film studios including The Weinstein Company, Jean Doumanian Productions and Focus Features. Recently, she produced The Rachel Divide, a Netflix original documentary, with Executive Producer Roger Ross Williams, and X, a short film and the directorial debut of Yara Shahidi. Likewise, she has a TV series in development with Starz, created by acclaimed playwright Katori Hall, and another series based on the Sundance short she produced, American Paradise, which she's currently developing into a series with Time Warner. She is also producing The Last Black Man in San Francisco with Plan B and A24, and has numerous other projects across film, TV and documentary. Khaliah is a graduate of Howard University with a BA in Broadcast Journalism. Back to Top
Carmen Cabana, Cinematographer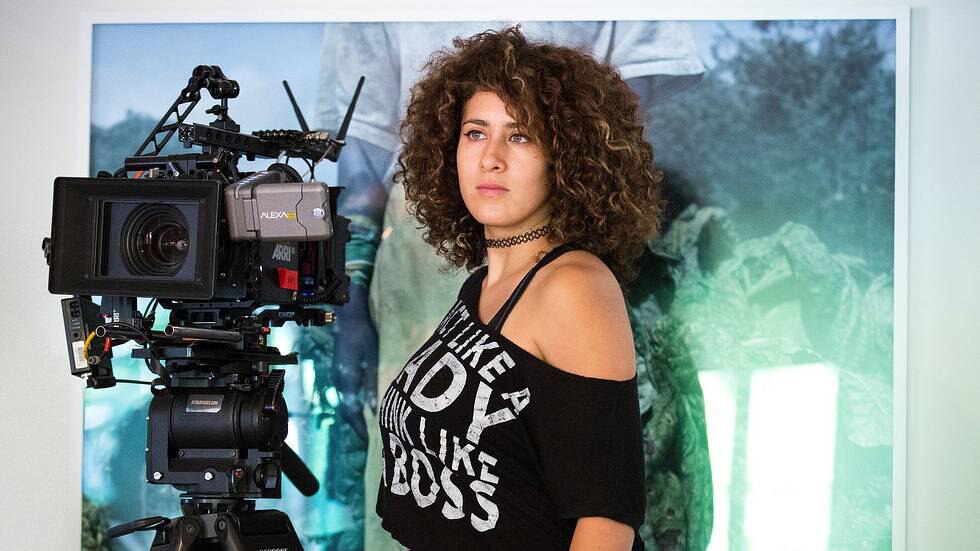 Carmen Cabana is a cinematographer of Afro-Hispanic descent. Fresh off a DP seat on the Starz TV show Vida and the second season of Netflix's Narcos, Carmen's years of experience and ability to visually capture the emotions of any story have catapulted her to one of the top choices for female cinematographers among filmmakers. She has shot over 22 features around the world, has worked with top talent and has attended screenings at a number of renowned festivals. Carmen was mentioned in the magazine American Cinematographer in the article "Rising Stars of Cinematography" (February 2017 issue) and was also listed in Variety's 2016 "Below the Line Impact Report - Up Next" as one of the most promising new filmmakers. Back to Top
Cecil Gentry, Production Designer
A production designer with an eye for detail and authenticity, Cecil is known for his stylized sets and sharp attention to production value. With a nod to his background in architecture and interior and furniture design, Cecil brings a wealth of knowledge to the table. He is best known for his work in the award-winning Imperial Dreams, Swimming with Sharks and the acclaimed Women Thou Art Loosed: On The 7th Day, starring Blair Underwood and Sharon Leal. Back to Top
Dolores Ybarra, Costume Designer
Dolores Ybarra is the renowned costume designer of the hit TNT dramedy Claws, starring Niecy Nash. She has worked on such shows as Blackish, The Soul Man and My Wife & Kids. She is the youngest twin from a family of twelve children. From the very beginning, she knew she wanted to be a part of costumes and even missed school to see the red carpet arrival at the Academy Awards. Dolores' visit starts by taking each character and dissecting them and then creating a style full of texture and color that is unique and authentic. It is with these skills that she has become a leader in the art of visual storytelling. Back to Top