Happy March! In this month of celebration of the magnificent women of the world, we [continue] celebrating the wonderful women on the big screen! Continue reading to see which movies will bring fantastic females onto a screen near you!
Avengers: End Game Jan 1 - 30: Five years after Thanos acquired the infinity stones and eliminated half of the universe's population, survivors grieve all that has been lost. The remaining Avengers hatch a risky plan to travel back in time and intercept the stones before Thanos can collect them, facing challenges along the way that will test them as they've never been before.
Avengers: Infinity War Jan 1 - 30: As the Avengers and their allies continue to protect the world from threats too large for any one hero, a new danger emerges: Thanos, who threatens the fate of Earth and life itself.
Captain America: Civil War Jan 1 - Feb 2: Political pressure mounts to install a system of accountability when the actions of the Avengers lead to collateral damage. The new status quo deeply divides members of the team. Captain America believes superheroes should remain free to defend humanity without government interference. Iron Man sharply disagrees and supports oversight. As the debate escalates into an all-out feud, Black Widow and Hawkeye must pick a side.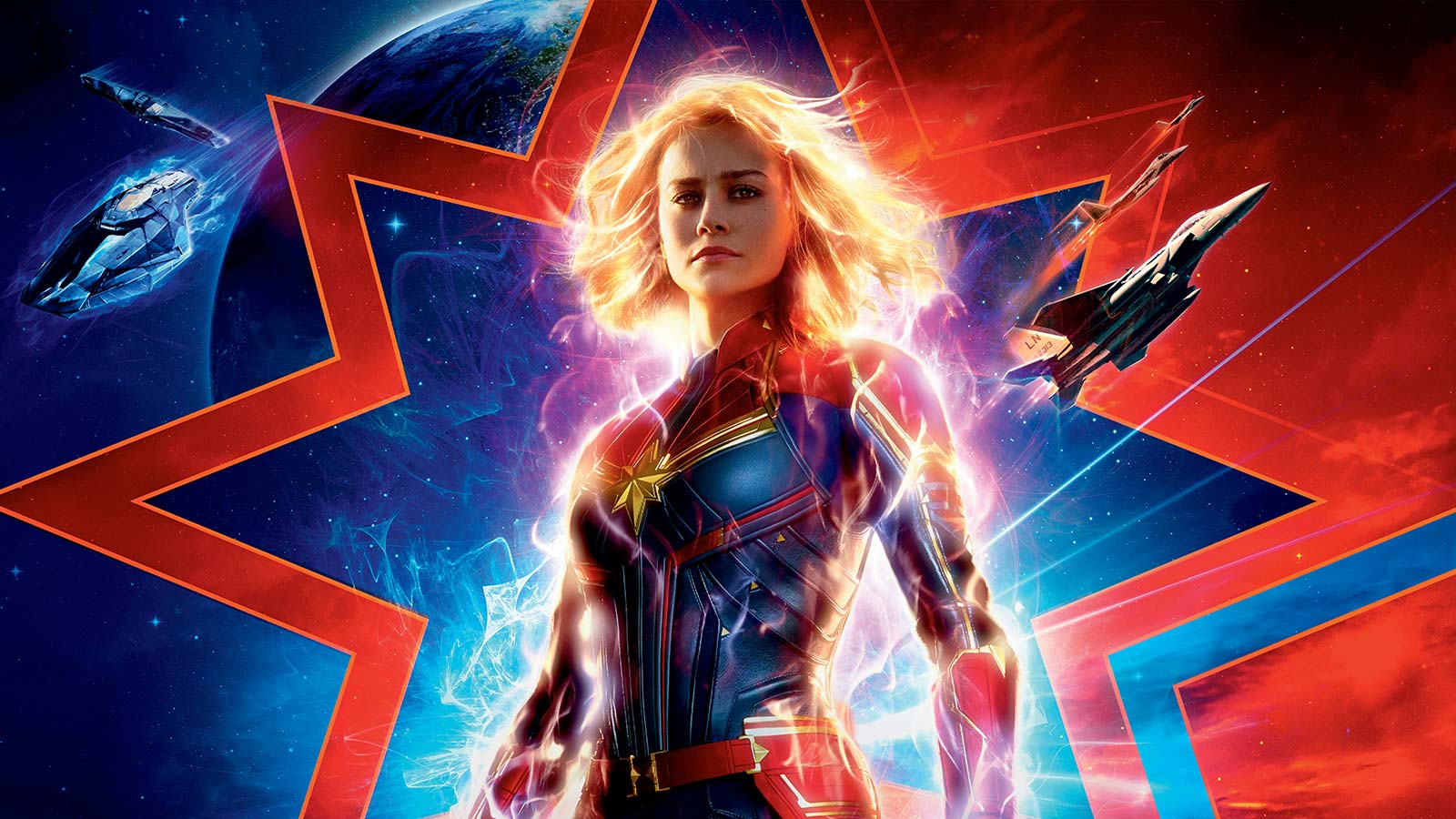 Captain Marvel Jan 1 - 30: Captain Marvel is an extraterrestrial Kree warrior who finds herself caught in the middle of an intergalactic battle between her people and the Skrulls. Living on Earth in 1995, she keeps having recurring memories of another life as U.S. Air Force pilot Carol Danvers. With help from Nick Fury, Captain Marvel tries to uncover the secrets of her past while harnessing her special superpowers to end the war with the evil Skrulls. Based on the comic books.
Central Intelligence Jan 1 - 30: After reconnecting with an old friend via Facebook, an accountant is thrown into the world of international espionage.
Edge of Tomorrow Jan 1 - 30: In a near future, an alien race has hit the Earth in an unrelenting assault. Major William Cage finds himself thrown into a time loop-forcing him to live out the same combat over and over, alongside Special Forces warrior Rita Vrataski.
Fast & Furious 6 Feb 1 - 28: Agent Hobbs offers Dom Toretto and his crew a full pardon if they help him nab a gang of lethally skilled mercenary drivers whose second-in-command is someone they all know.
Geostorm Jan 2 - 31: After an unprecedented series of natural disasters threatened the planet, the world's leaders came together to create an intricate network of satellites to control the global climate and keep everyone safe. But now, something has gone wrong: the system built to protect Earth is attacking it, and it becomes a race against the clock to uncover the real threat before a worldwide geostorm wipes out everything and everyone along with it.
Hellboy II: The Golden Army Feb 1 - March 31: After a truce between humankind and the fantastic is broken, hell on Earth is ready to erupt. A ruthless leader awakens an unstoppable army. Now, it's up to the planet's toughest, roughest superhero to battle the dictator and his marauders.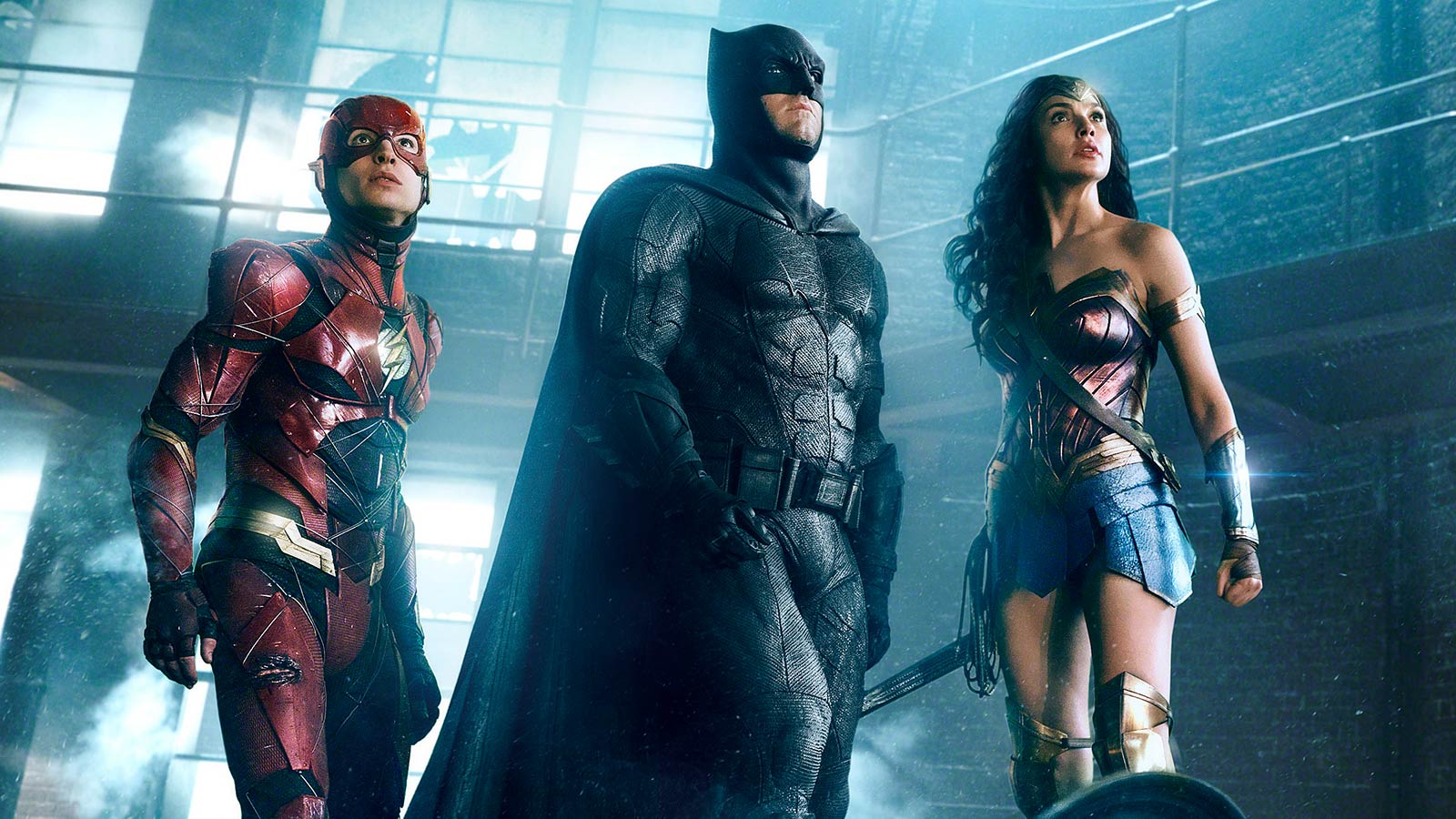 Justice League July 18 - Aug 30: Fueled by his restored faith in humanity and inspired by Superman's selfless act, Bruce Wayne enlists newfound ally Diana Prince to face an even greater threat. Together, Batman and Wonder Woman work quickly to recruit a team to stand against this newly awakened enemy. Despite the formation of an unprecedented league of heroes -- Batman, Wonder Woman, Aquaman, Cyborg and the Flash -- it may be too late to save the planet from an assault of catastrophic proportions.
Kong: Skull Island Jan 1 - 30: Scientists, soldiers and adventurers unite to explore a mythical, uncharted island in the Pacific Ocean. Cut off from everything they know, they venture into the domain of the mighty Kong, igniting the ultimate battle between man and nature. As their mission of discovery soon becomes one of survival, they must fight to escape from a primal world where humanity does not belong.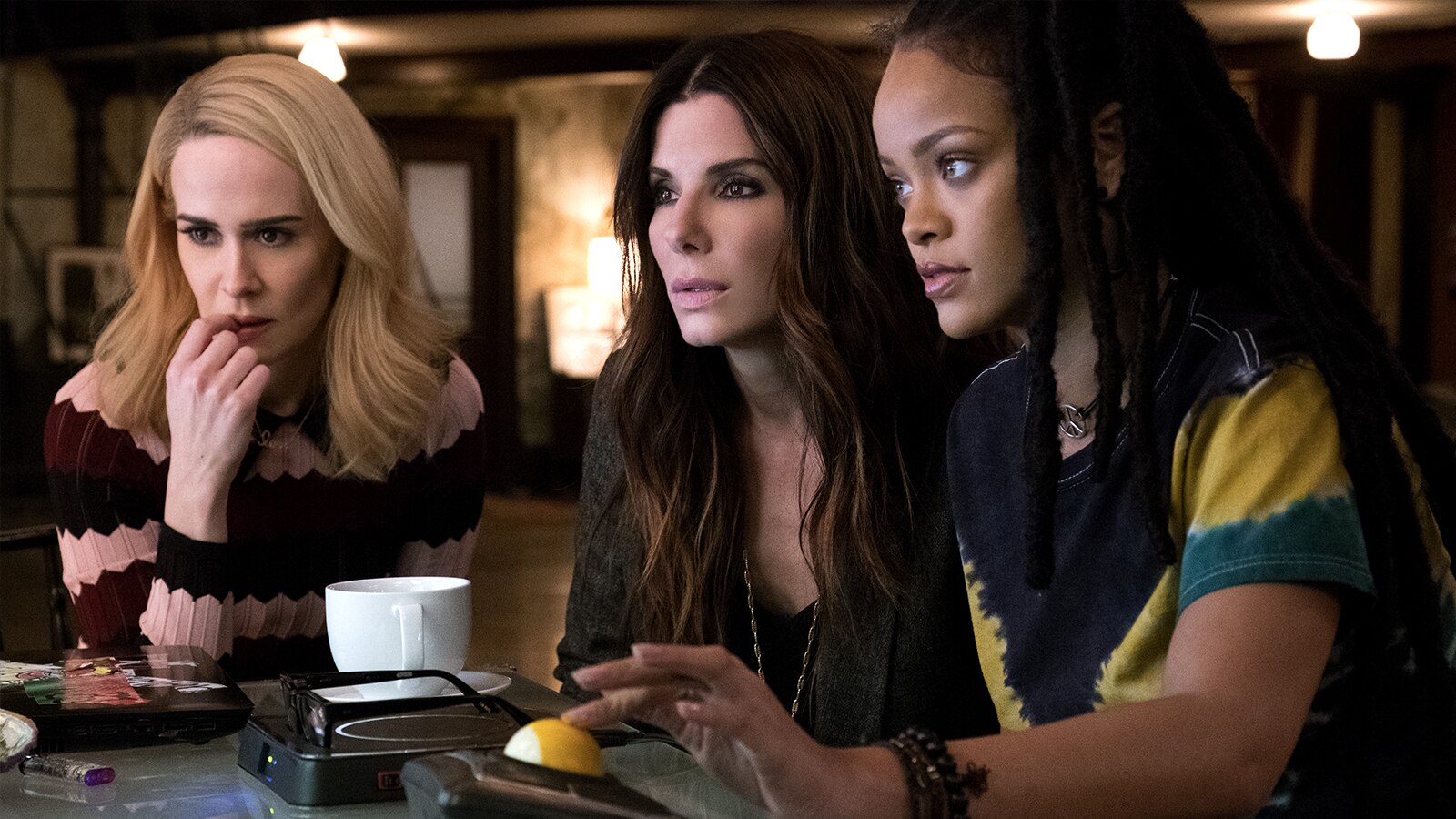 Ocean's 8 Dec 15 - Jan 13, 2021: Criminal mastermind Debbie Ocean and seven other female thieves try to pull off the heist of the century at New York's annual Met Gala. Their target -- a necklace that's worth more than $150 million.
Pirates of the Caribbean: Dead Men Tell No Tales Nov 15 - Dec 14: Thrust into an all-new adventure, a down-on-his-luck Captain Jack Sparrow finds the winds of ill-fortune blowing even more strongly when deadly ghost pirates led by his old nemesis, the terrifying Captain Salazar, escape from the Devil's Triangle, determined to kill every pirate at sea -- including him. Captain Jack's only hope of survival lies in seeking out the legendary Trident of Poseidon, a powerful artifact that bestows upon its possessor total control over the seas.
Ready Player One Jan 1 - 30: In 2045, the planet is on the brink of chaos and collapse, but people find salvation in the OASIS, an expansive virtual reality universe created by James Halliday. When Halliday dies, he promises his immense fortune to the first person to discover a digital Easter egg that's hidden somewhere in the OASIS. When young Wade Watts joins the contest, he finds himself becoming an unlikely hero in a reality-bending treasure hunt through a fantastical world of mystery, discovery and danger. Based on the novel by Ernest Cline.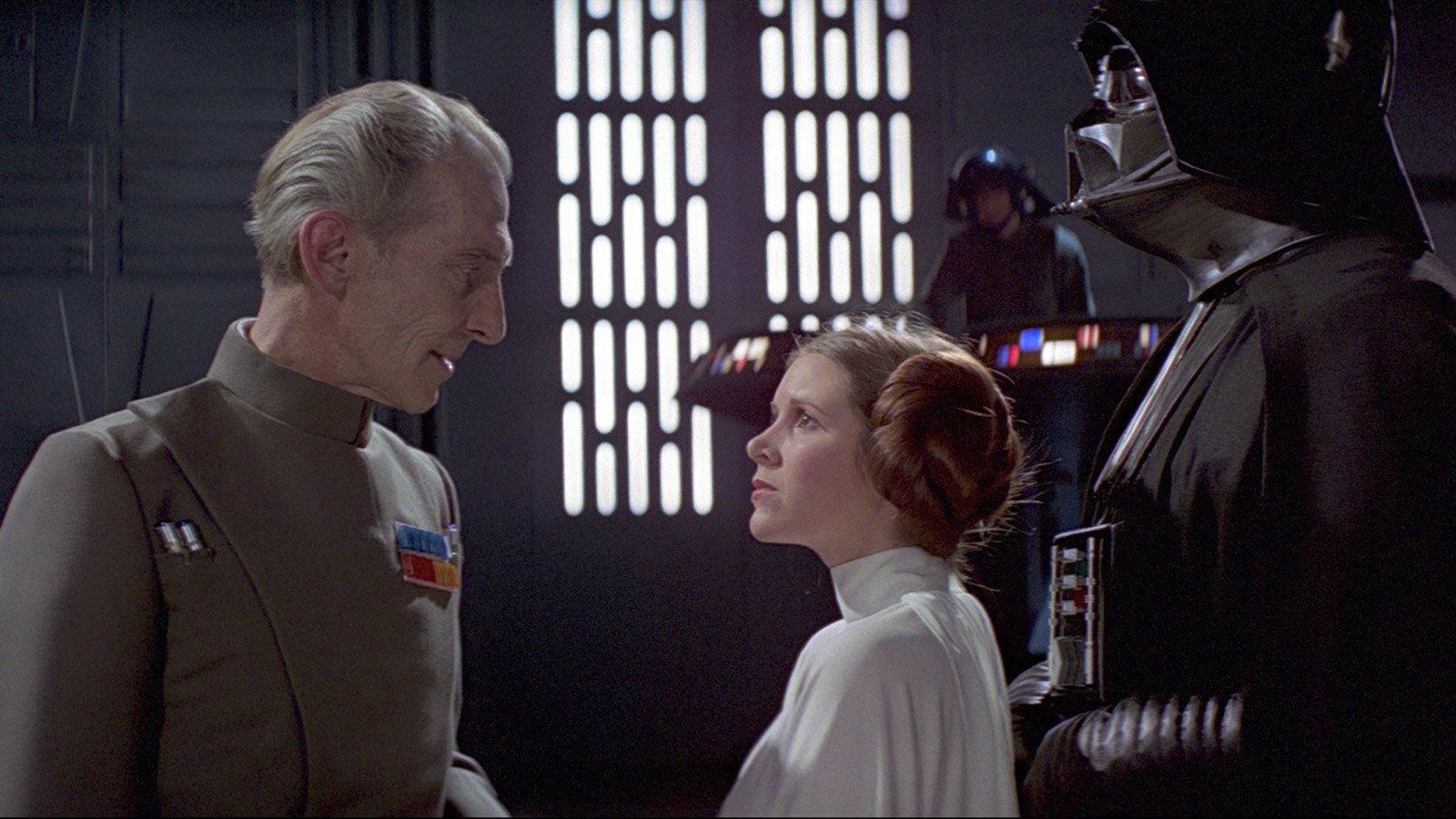 Star Wars: A New Hope Dec 1 - 30: In a distant galaxy, a long time ago, young Luke Skywalker assembles his motley crew of allies including space rogue Han Solo and two "droids" -- C3PO and R2D2 -- to rescue Princess Leia, the rebel leader of her planet, from the clutches of the evil Empire as embodied by its enforcer Darth Vader.
Star Wars: Return of the Jedi Dec 1 - 30: Luke Skywalker, Princess Leia, Lando Calrissian and their small army of friends rescue Han Solo from the clutches of the menacingly ugly Jabba the Hutt and go on to do battle with the Empire, even after Darth Vader has broken off in his own rebellion.
Star Wars: The Empire Strikes Back Dec 1 - 30: Luke Skywalker and his loyal band team up to do battle with Empire's forces who decide to enact revenge. Yet, Luke is empowered by the Jedi master Yoda in learning to master the "Force", something he will need when he meets Darth Vader in a startling confrontation.
Star Wars: The Last Jedi Dec 1 - 30: Rey develops her newly-discovered abilities with the guidance of Luke Skywalker, who is unsettled by the strength of her powers. Meanwhile, the Resistance prepare to do battle with the First Order.
Sully Jan 1 - 30: On January 15, 2009, the world witnessed the "Miracle on the Hudson" when Captain "Sully" Sullenberger glided his disabled plane onto the frigid waters of the Hudson River, saving the lives of all 155 aboard. However, even as Sully was being heralded by the public and the media for his unprecedented feat of aviation skill, an investigation was unfolding that threatened to destroy his reputation and his career.
The Accountant Jan 1 - 30: Christian Wolff is a math savant with more affinity for numbers than people. Behind the cover of a small-town CPA office, he works as a freelance accountant for some of the world's most dangerous criminal organizations. With the Treasury Department's Crime Enforcement Division, run by Ray King, starting to close in, Christian takes on a legitimate client: a state-of-the-art robotics company where an accounting clerk has discovered a discrepancy involving millions of dollars. But as Christian uncooks the books and gets closer to the truth, it is the body count that starts to rise.
The Equalizer Jan 1 - 31: A former commando comes out of retirement and puts his special skills to work to rescue a girl, who is under the control of ruthless Russian mobsters.
The Legend of Tarzan Jan 1 - Jan 30: It has been years since the man once known as Tarzan left the jungles of Africa behind for a gentrified life as John Clayton III, Lord Greystoke, with his beloved wife, Jane at his side. Now, he has been invited back to the Congo to serve as a trade emissary of Parliament, unaware that he is a pawn in a deadly convergence of greed and revenge, masterminded by the Belgian, Captain Leon Rom. But those behind the murderous plot have no idea what they are about to unleash.
Thor: Ragnorak Jan 1 - 30: Thor is imprisoned on the other side of the universe without his mighty hammer and finds himself in a race against time to get back to Asgard to stop Ragnarok-the destruction of his homeworld and the end of Asgardian civilization-at the hands of an all-powerful new threat, the ruthless Hela. But first he must survive a deadly gladiatorial contest that pits him against his former ally and fellow Avenger-the Incredible Hulk.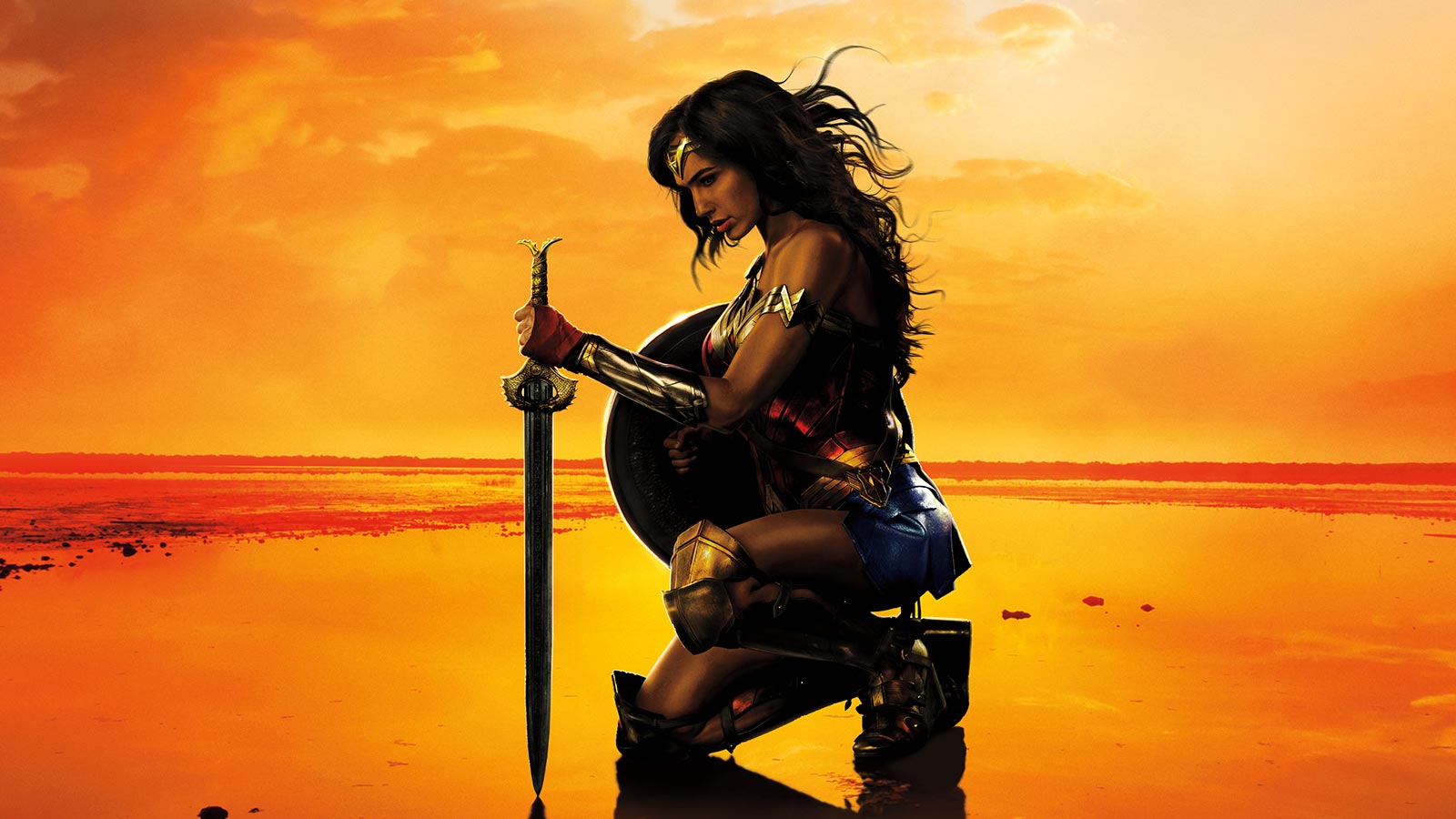 Wonder Woman Nov 25 - Dec 31: Before she was Wonder Woman (Gal Gadot), she was Diana, princess of the Amazons, trained to be an unconquerable warrior. Raised on a sheltered island paradise, Diana meets an American pilot (Chris Pine) who tells her about the massive conflict that's raging in the outside world. Convinced that she can stop the threat, Diana leaves her home for the first time. Fighting alongside men in a war to end all wars, she finally discovers her full powers and true destiny.
TNT Big Ticket Movies Live Every Sunday and Monday Night!