Happy March! In this month of celebration of the magnificent women of the world, we [continue] celebrating the wonderful women on the silver screen! Continue reading to see which movies will bring fantastic females onto a screen near you!
Allegiant Mar 7 - Apr 6: Tris escapes with Four to journey beyond the wall that encloses Chicago. For the first time, they leave the only city and family they have ever known to find a peaceful solution. Once outside, they learn shocking new truths that render old discoveries meaningless. As the ruthless battle threatens humanity, Tris and Four quickly decide who to trust to survive. Tris must ultimately make difficult choices about courage, allegiance, sacrifice and love.
Ant-Man Mar 15 - Apr 13: After being armed by Dr. Hank Pym with the astonishing ability to shrink in scale but increase in strength, master thief Scott Lang must embrace his inner hero and help Pym protect the secret behind his spectacular Ant-Man suit from a new generation of towering threats. Against seemingly insurmountable obstacles, Pym and Lang must plan and pull off a heist that will save the world.
Batman V Superman: Dawn of Justice Mar 15 - Apr 13: Fearing the actions of a god-like superhero left unchecked, Gotham City's own formidable, forceful vigilante takes on Metropolis's most revered, modern-day savior, while the world wrestles with what sort of hero it really needs. And with Batman and Superman at war with one another, a new threat quickly arises, putting mankind in greater danger than it's ever known before.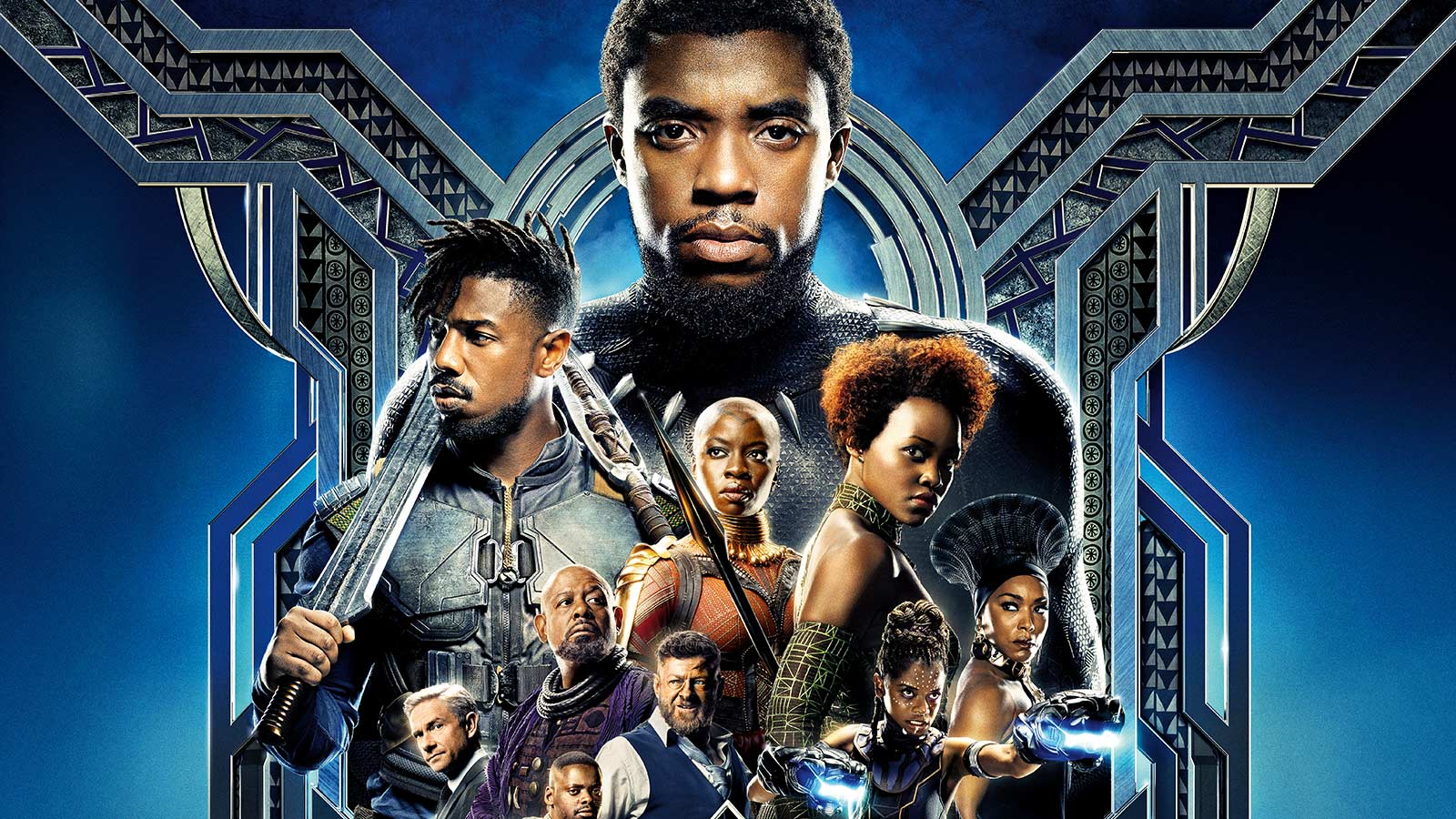 Black Panther Mar 15 - Apr 13: After the death of his father, T'Challa, the King of Wakanda, returns home to the isolated, technologically advanced African nation to succeed to the throne and take his rightful place as king. But when a powerful old enemy reappears, T'Challa's mettle as king-and Black Panther-is tested when he is drawn into a formidable conflict that puts the fate of Wakanda and the entire world at risk. Faced with treachery and danger, the young king must rally his allies and release the full power of Black Panther to defeat his foes and secure the safety of his people and their way of life.
Divergent Mar 7 - Apr 6: In a future world, people are segregated into different factions based on their personalities. Tris Prior is categorized as Divergent and warned she will never fit into one of these groups. When Tris learns of a conspiracy to destroy all Divergents, she has to find out why being in that classification is so dangerous before it's too late.
Guardians of the Galaxy Vol. 2 Mar 15 - Apr 13: Peter Quill and his fellow Guardians are hired by a powerful alien race, the Sovereign, to protect their precious batteries from invaders. When it is discovered that Rocket has stolen the very items they were sent to guard, the Sovereign dispatch their armada in search of vengeance. As the Guardians try to escape, the mystery of Peter's parentage is revealed.
Hellboy II: The Golden Army Mar 2 - Jun 15: After a truce between humankind and the fantastic is broken, hell on Earth is ready to erupt. A ruthless leader awakens an unstoppable army. Now, it's up to the planet's toughest, roughest superhero to battle the dictator and his marauders.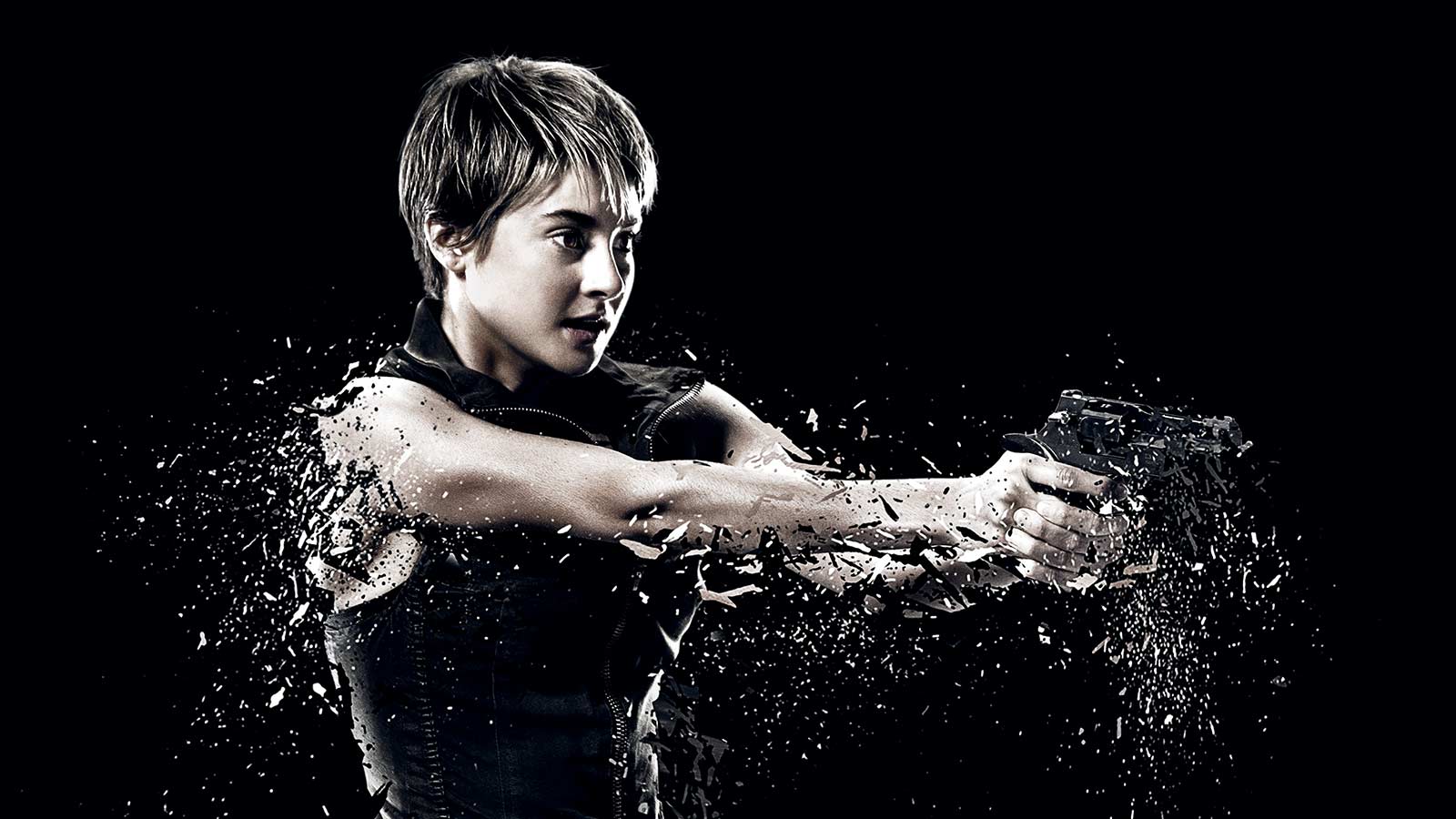 Insurgent Mar 7 - Apr 6: After being exposed as Divergents, Tris and Four find themselves on the run from Jeanine. As the Dauntless troops under Jeanine's command prowl the ruins of Chicago, Tris and Four traverse the city hoping to find allies among the factions.
Jack Reacher: Never Go Back Mar 1 - Apr 13: Years after resigning command of an elite military police unit, the nomadic, righter-of-wrongs Reacher is drawn back into the life he left behind when his friend and successor, Major Susan Turner is framed for espionage. Reacher will stop at nothing to prove her innocence and to expose the real perpetrators behind the killings of his former soldiers.
Jurassic Park Feb 16 - Mar 31: John Hammond has invited three dinosaur experts see his park before it opens. The park is on an island off Costa Rica and is populated by actual, living dinosaurs Hammond has created using DNA harvested from pre-historic insects
Jurassic Park III Feb 16 - Mar 31: Dr. Alan Grant is persuaded by Paul Kirby and his wife to accompany them on an aerial tour of Isla Sorna. This island, once InGen's site B, has become both a primordial breeding ground for John Hammond's dinosaurs.
Justice League Mar 15 - Apr 13: Fueled by his restored faith in humanity and inspired by Superman's selfless act, Bruce Wayne enlists newfound ally Diana Prince to face an even greater threat. Together, Batman and Wonder Woman work quickly to recruit a team to stand against this newly awakened enemy. Despite the formation of an unprecedented league of heroes -- Batman, Wonder Woman, Aquaman, Cyborg and the Flash -- it may be too late to save the planet from an assault of catastrophic proportions.
Kong: Skull Island Mar 1 - Mar 30: Scientists, soldiers and adventurers unite to explore a mythical, uncharted island in the Pacific Ocean. Cut off from everything they know, they venture into the domain of the mighty Kong, igniting the ultimate battle between man and nature. As their mission of discovery soon becomes one of survival, they must fight to escape from a primal world where humanity does not belong.
Pirates of the Caribbean: Dead Men Tell No Tales Mar 1 - Mar 30: Thrust into an all-new adventure, a down-on-his-luck Captain Jack Sparrow finds the winds of ill-fortune blowing even more strongly when deadly ghost pirates led by his old nemesis, the terrifying Captain Salazar, escape from the Devil's Triangle, determined to kill every pirate at sea -- including him. Captain Jack's only hope of survival lies in seeking out the legendary Trident of Poseidon, a powerful artifact that bestows upon its possessor total control over the seas.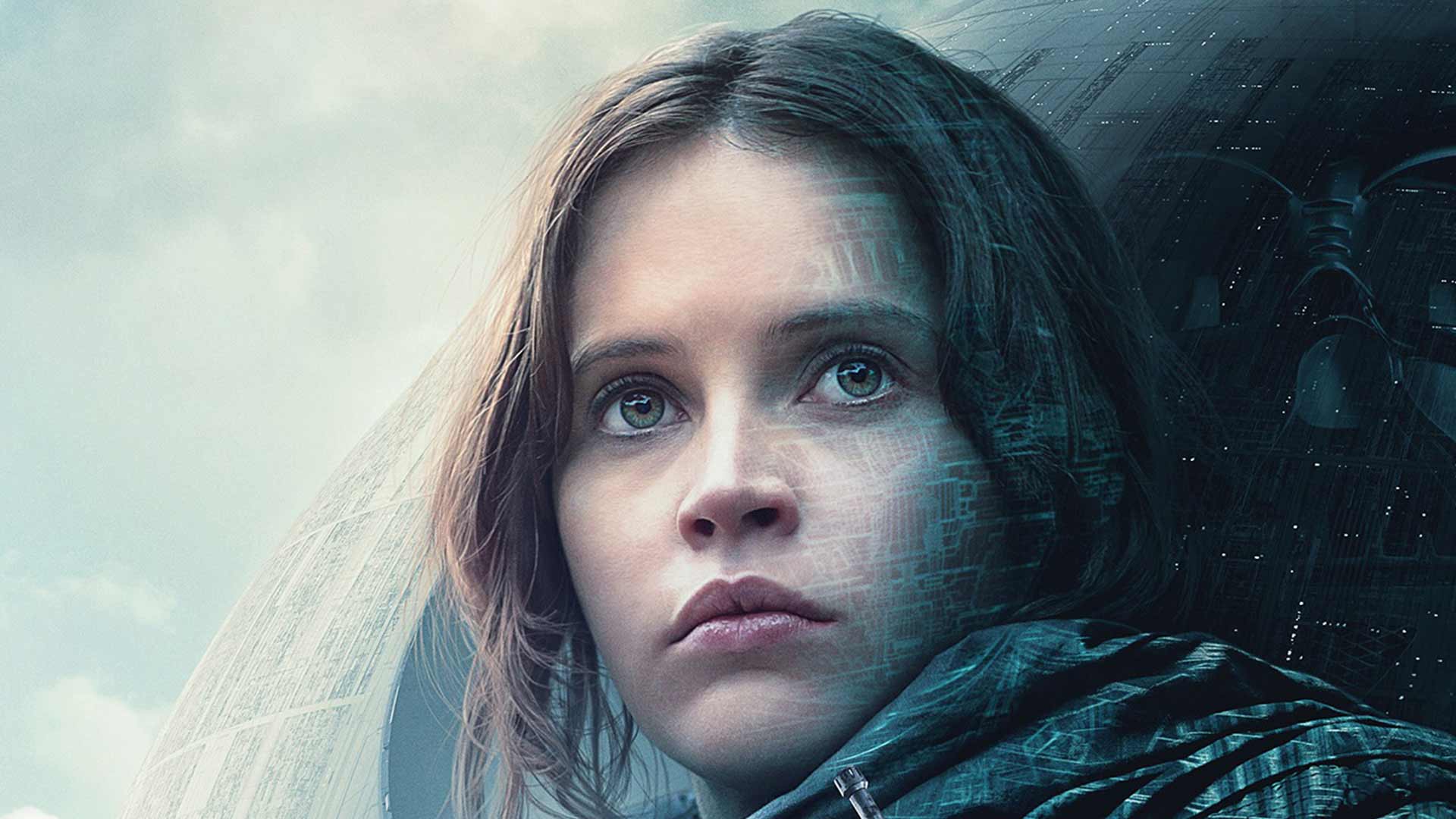 Rogue One: A Star Wars Story Mar 1 - Mar 30: In a time of conflict, a group of unlikely heroes band together on a mission to steal the plans to the Death Star, the Empire's ultimate weapon of destruction. This key event in the Star Wars timeline brings together ordinary people who choose to do extraordinary things, and in doing so, become part of something greater than themselves.
San Andreas Mar 2 - Mar 31: A seemingly ideal day turns disastrous when California's notorious San Andreas fault triggers a devastating, magnitude 9 earthquake, the largest in recorded history. As the Earth cracks open and buildings start to crumble, Ray Gaines (Dwayne Johnson), an LAFD search-and-rescue helicopter pilot, must navigate the destruction from Los Angeles to San Francisco to bring his estranged wife (Carla Gugino) and their only daughter (Alexandra Daddario) to safety.
Snow White and The Huntsman Mar 1 - Mar 31: Snow White is the only person in the land fairer than the evil queen out to destroy her. But what the wicked ruler never imagined is that the young woman threatening her reign has been training in the art of war with a huntsman dispatched to kill her.
Star Wars: Attack of the Clones Mar 1 - Mar 30: Set ten years after the events of "Star Wars: Episode I - The Phantom Menace", not only has the galaxy undergone significant change, but so have our familiar heroes Obi-Wan Kenobi, Padme Amidala, and Anakin Skywalker, as they are thrown together again for the first time since the Trade Federation invasion of Naboo. Anakin has grown into the accomplished Jedi apprentice of Obi-Wan, who himself has transitioned from student to teacher. The two Jedi are assigned to protect Padme whose life is threatened by a faction of political separatists. As relationships form and powerful forces collide, these heroes face choices that will impact not only their own fates, but the destiny of the Republic.
Star Wars: Revenge of the Sith Mar 1 - Mar 30: The galaxy is weary after three long years of war. Anakin Skywalker and Obi-Wan Kenobi have become legendary heroes in their campaigns against the droid forces of the evil General Grievous. Anakin and his secret wife, Padme Amidala, have been separated for months, and he finally reunites with her to learn that she is pregnant. He is plagued by visions of her dying in childbirth, haunting images of a possible future. Anakin is determined to stop her from dying--no matter the cost. This leads Anakin down a dark path to commit terrible deeds. Obi-Wan Kenobi must face his former apprentice in a ferocious lightsaber duel on the fiery world of Mustafar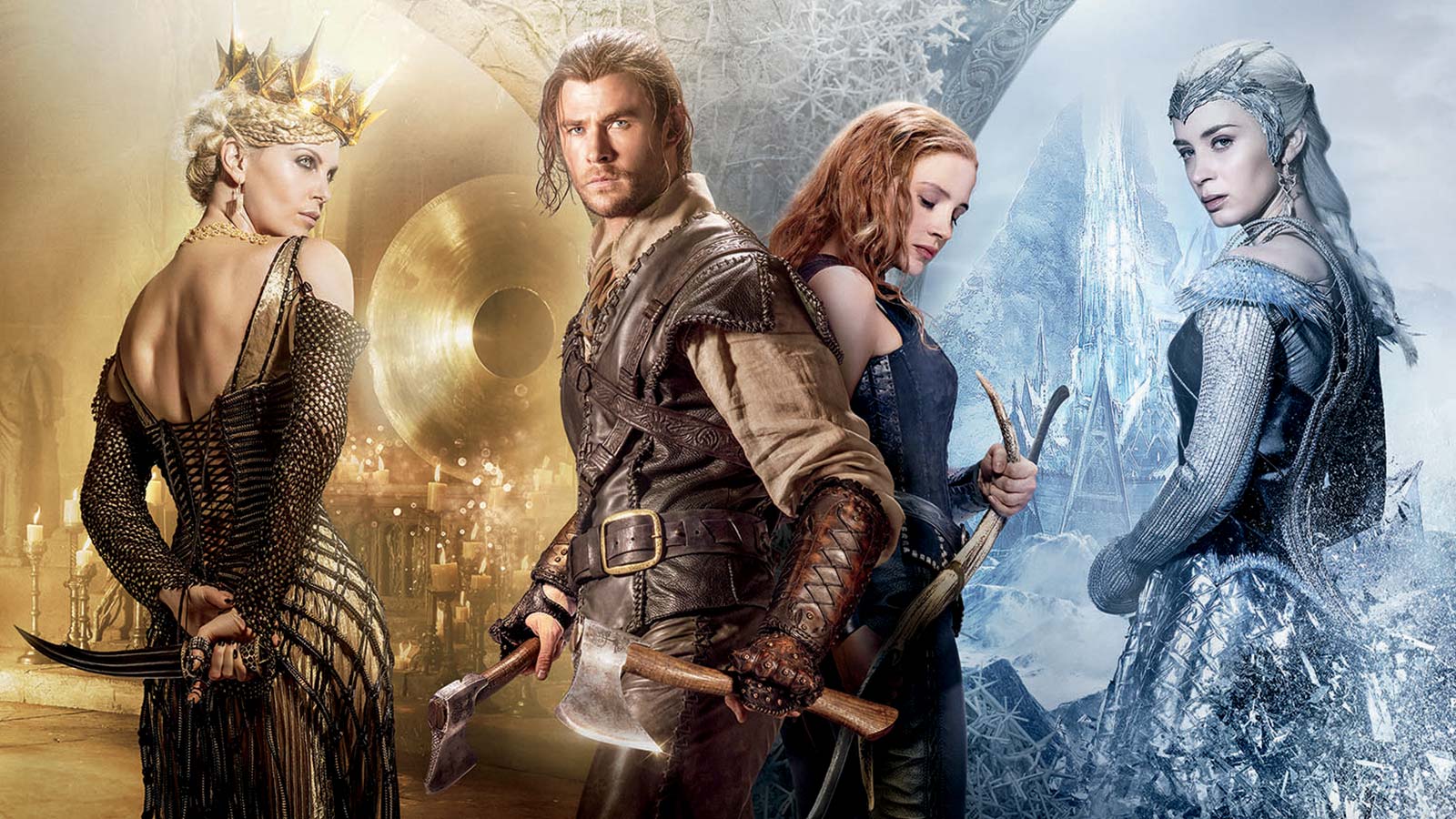 The Huntsman: Winter's War Mar 1 - Mar 31: Betrayed by her evil sister Ravenna, heartbroken Freya retreats to a northern kingdom to raise an army of huntsmen as her protectors. Gifted with the ability to freeze her enemies in ice, Freya teaches her young soldiers to never fall in love. When Eric and fellow warrior Sara defy this rule, the angry queen does whatever she can to stop them. As war between the siblings escalates, Eric and Sara try to end Ravenna's wicked reign.
The Legend of Tarzan Mar 2 - Mar 31: It has been years since the man once known as Tarzan left the jungles of Africa behind for a gentrified life as John Clayton III, Lord Greystoke, with his beloved wife, Jane at his side. Now, he has been invited back to the Congo to serve as a trade emissary of Parliament, unaware that he is a pawn in a deadly convergence of greed and revenge, masterminded by the Belgian, Captain Leon Rom. But those behind the murderous plot have no idea what they are about to unleash.
The Lost World: Jurassic Park Feb 16 - Mar 31: John Hammond recreated dinosaurs from DNA encased in ember and started a park. But its' systems broke down shortly before it could open and the dinosaurs had to be destroyed. Dr. Ian Malcolm is about to find out something has survived.
Wonder Woman Mar 15 - Apr 13: Before she was Wonder Woman (Gal Gadot), she was Diana, princess of the Amazons, trained to be an unconquerable warrior. Raised on a sheltered island paradise, Diana meets an American pilot (Chris Pine) who tells her about the massive conflict that's raging in the outside world. Convinced that she can stop the threat, Diana leaves her home for the first time. Fighting alongside men in a war to end all wars, she finally discovers her full powers and true destiny.