It's FINALLY February and we've got a lot of great Big Ticket Movies for you this month! Fall in love all over again with classics like the Jurassic Park trilogy and Star Wars movies or with the reimaginings of Beauty and the Beast, Cinderella and Maleficent. Continue reading to see more movies that are coming to a screen near you!
Allegiant Feb 1 - Mar 1: Tris escapes with Four to journey beyond the wall that encloses Chicago. For the first time, they leave the only city and family they have ever known to find a peaceful solution. Once outside, they learn shocking new truths that render old discoveries meaningless. As the ruthless battle threatens humanity, Tris and Four quickly decide who to trust to survive. Tris must ultimately make difficult choices about courage, allegiance, sacrifice and love.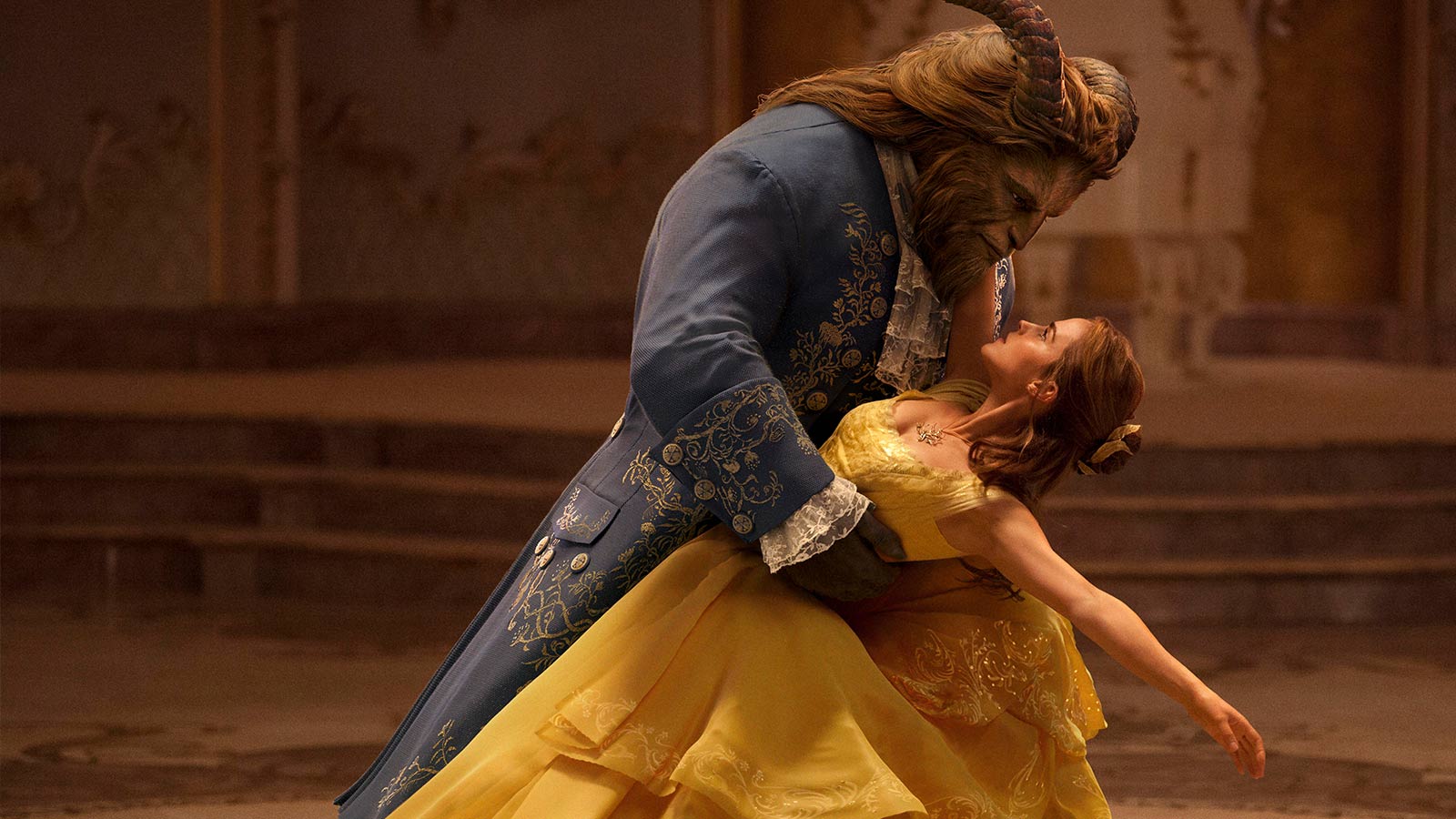 Beauty and the Beast Feb 7 - Mar 7: Belle, a bright, beautiful and independent young woman, is taken prisoner by a beast in his castle. Despite her fears, she befriends the castle's enchanted staff and learns to look beyond the Beast's hideous exterior and realize the kind heart and soul of the true Prince within.
Cinderella Feb 7 - Mar 7: After her father unexpectedly dies, young Ella finds herself at the mercy of her cruel stepmother and stepsisters, who reduce her to scullery maid. Despite her circumstances, she refuses to despair. An invitation to a palace ball gives Ella hope that she might reunite with the dashing stranger she met in the woods, but her stepmother prevents her from going. Help arrives in the form of a kindly beggar woman who has a magic touch for ordinary things.
Divergent Feb 1 - Mar 1: In a future world, people are segregated into different factions based on their personalities. Tris Prior is categorized as Divergent and warned she will never fit into one of these groups. When Tris learns of a conspiracy to destroy all Divergents, she has to find out why being in that classification is so dangerous before it's too late.
Insurgent Feb 1 - Mar 1: After being exposed as Divergents, Tris and Four find themselves on the run from Jeanine. As the Dauntless troops under Jeanine's command prowl the ruins of Chicago, Tris and Four traverse the city hoping to find allies among the factions.
It Feb 1 - Mar 1: When children begin to disappear in the town of Derry, Maine, a group of young kids is faced with their biggest fears when they square off against an evil clown named Pennywise, whose history of murder and violence dates back for centuries. Based on the novel by Stephen King.
Jurassic Park Feb 16 - Mar 31: John Hammond has invited three dinosaur experts see his park before it opens. The park is on an island off Costa Rica and is populated by actual, living dinosaurs Hammond has created using DNA harvested from pre-historic insects.
Jurassic Park III Feb 16 - Mar 31: Dr. Alan Grant is persuaded by Paul Kirby and his wife to accompany them on an aerial tour of Isla Sorna. This island, once InGen's site B, has become both a primordial breeding ground for John Hammond's dinosaurs.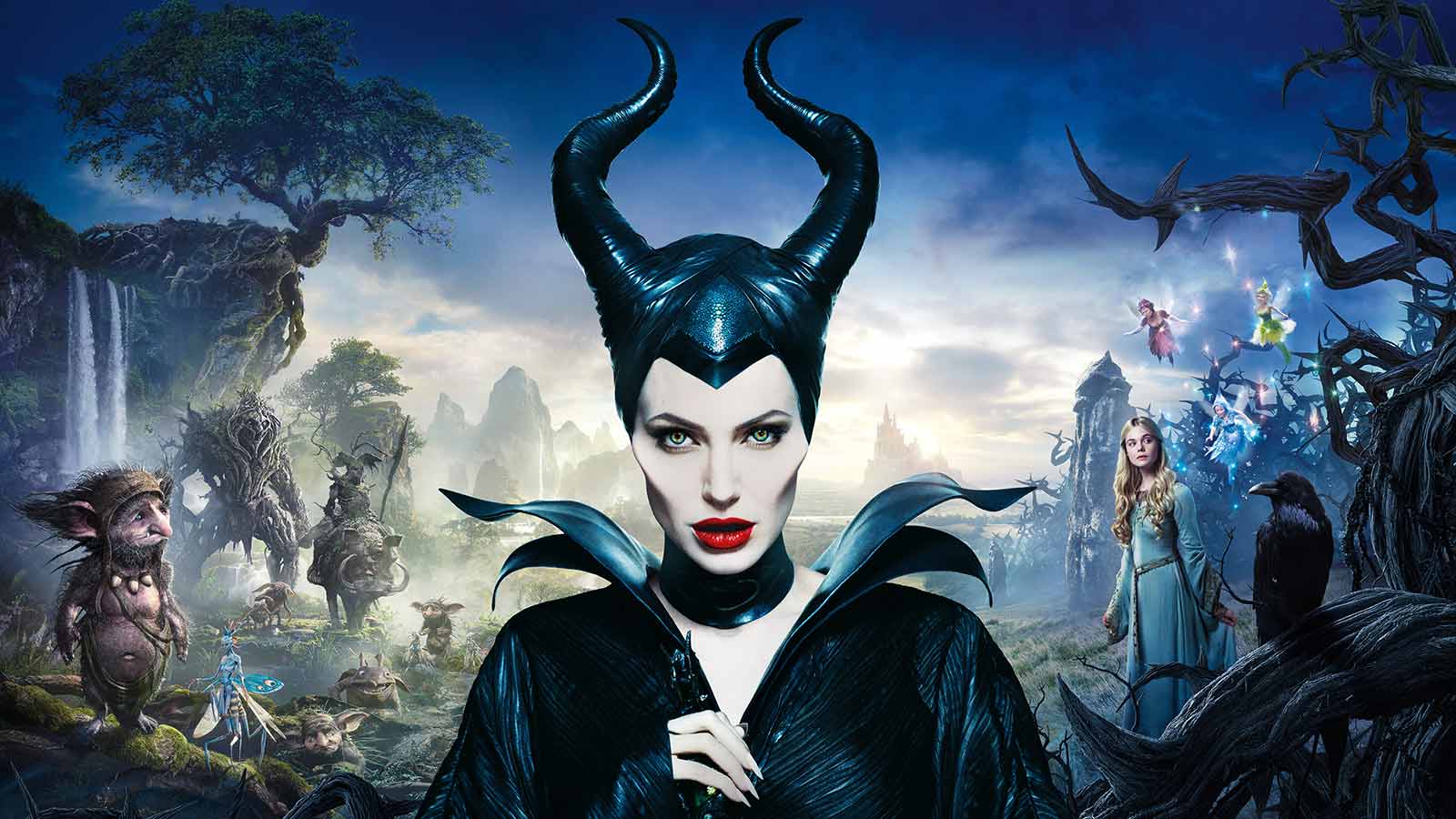 Maleficient Feb 7 - Mar 7: Maleficent has an idyllic life growing up in a forest kingdom until an invading army threatens the harmony. Maleficent rises to be the land's fiercest protector but she suffers a betrayal that begins to turn her pure heart to stone.
Star Wars: A New Hope Feb 1 - Mar 31: In a distant galaxy, a long time ago, young Luke Skywalker assembles his motley crew of allies including space rogue Han Solo and two "droids" -- C3PO and R2D2 -- to rescue Princess Leia, the rebel leader of her planet, from the clutches of the evil Empire as embodied by its enforcer Darth Vader.
Star Wars: Return of the Jedi Feb 1 - Mar 1: Luke Skywalker, Princess Leia, Lando Calrissian and their small army of friends rescue Han Solo from the clutches of the menacingly ugly Jabba the Hutt and go on to do battle with the Empire, even after Darth Vader has broken off in his own rebellion.
Star Wars: The Empire Strikes Back Feb 1 - Mar 1: Luke Skywalker and his loyal band team up to do battle with Empire's forces who decide to enact revenge. Yet, Luke is empowered by the Jedi master Yoda in learning to master the "Force", something he will need when he meets Darth Vader in a startling confrontation.
Star Wars: The Force Awakens Feb 1 - Mar 1: The First Order, risen from the ashes of the defeated Empire, seeks to destroy the last remaining Jedi, Luke Skywalker, who has gone missing. Skywalker's former pupil, evil Kylo Ren, leads the hunt while the Resistance races to find Skywalker first. General Leia Organa guides heroic newcomers, including Rey, defected Stormtrooper Finn, pilot Poe Dameron, and globular droid BB-8, along with Han Solo and Chewbacca, as the dark side clashes with the light over the fate of the galaxy.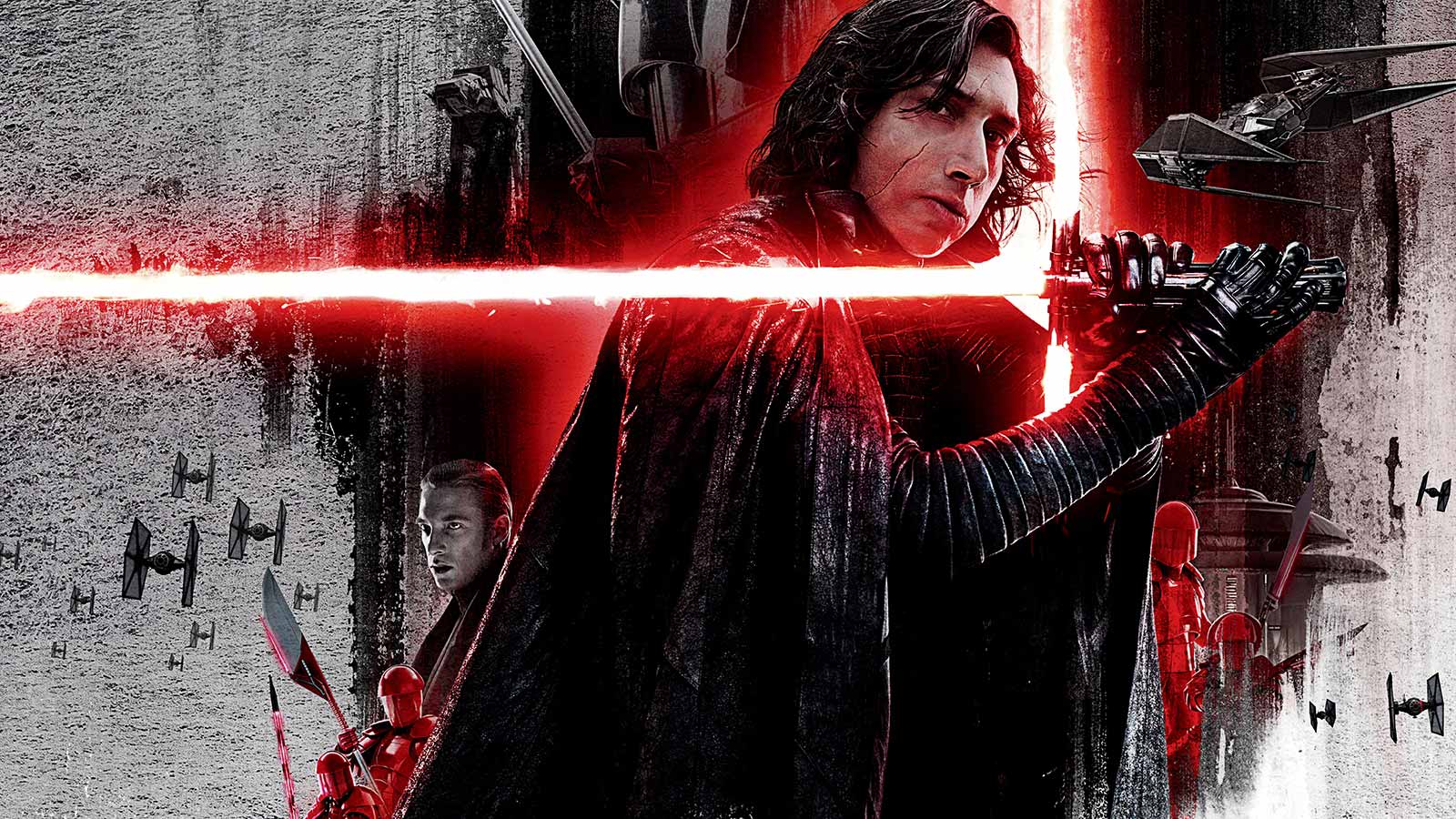 Star Wars: The Last Jedi Feb 1 - Mar 1: Rey develops her newly-discovered abilities with the guidance of Luke Skywalker, who is unsettled by the strength of her powers. Meanwhile, the Resistance prepare to do battle with the First Order.
Star Wars: The Phantom Menace Feb 1 - Mar 1: Sci-fi adventure which takes place before the birth of Luke Skywalker, featuring the friendship between the young Obi-Wan Kenobi and Anakin Skywalker, who would later become Darth Vader. The galactic government has been weakened, and when the peaceful planet of Naboo is threatened by the giant Trade Federation, it seems that nobody will step in to defend Queen Amidala and her people. Jedi Knight Qui-Gon Jinn and his apprentice Obi-Wan Kenobi are sent to find a settlement and discover the extent of the planet's peril. In the course of their adventures, they find a young slave, Anakin, whom Qui-Gon senses is destined to bring balance to the Force. Against Obi-Wan's suspicions, he decides to train Anakin as a Jedi Knight.
Sully Feb 1 - Mar 1: On January 15, 2009, the world witnessed the "Miracle on the Hudson" when Captain "Sully" Sullenberger glided his disabled plane onto the frigid waters of the Hudson River, saving the lives of all 155 aboard. However, even as Sully was being heralded by the public and the media for his unprecedented feat of aviation skill, an investigation was unfolding that threatened to destroy his reputation and his career.
The Dark Knight Rises Feb 1 - Mar 1: It has been eight years since Batman vanished into the night, turning, in that instant, from hero to fugitive. Assuming the blame for the death of D.A. Harvey Dent, the Dark Knight sacrificed everything for what he and Commissioner Gordon both hoped was the greater good. For a time the lie worked, as criminal activity in Gotham City was crushed under the weight of the anti-crime Dent Act. But everything will change with the arrival of a cunning cat burglar with a mysterious agenda. Far more dangerous, however, is the emergence of Bane, a masked terrorist whose ruthless plans for Gotham drive Bruce out of his self-imposed exile. But even if he dons the cape and cowl again, Batman may be no match for Bane.
The Lego Batman Movie Feb 1 - Mar 1: Lego Batman discovers there are big changes brewing in Gotham. If he wants to save the city from the Joker's hostile takeover, Batman may have to drop the lone vigilante thing, try to work with others and maybe learn to lighten up.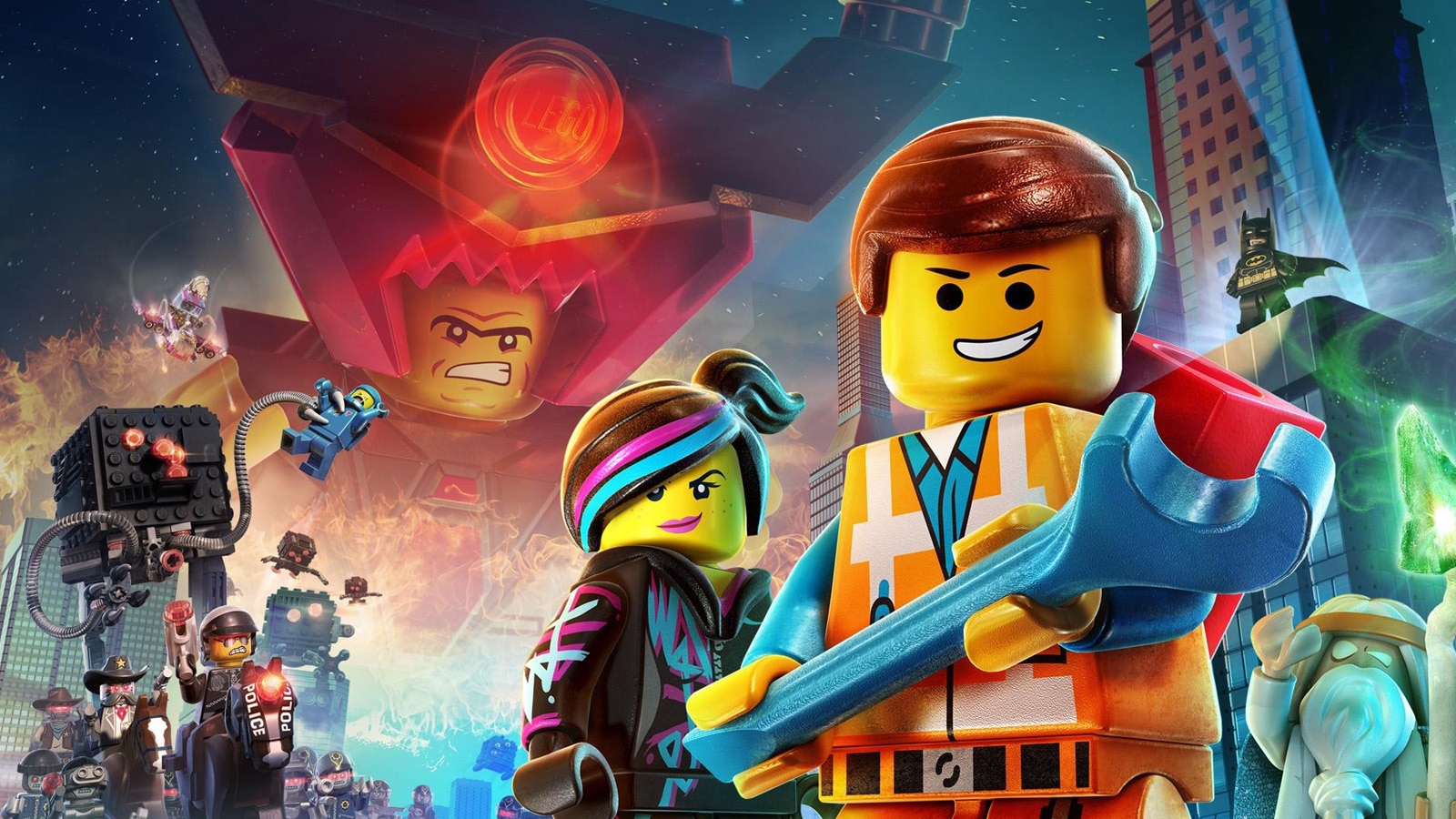 The Lego Movie Feb 1 - Mar 1: Emmet is an ordinary, rules-following, perfectly average LEGO minifigure who is mistakenly identified as the most extraordinary person and the key to saving the world. He is drafted into a fellowship of strangers on an epic quest to stop an evil tyrant, a journey for which Emmet is hopelessly under-prepared
The Lost World: Jurassic Park Feb 16 - Mar 31: John Hammond recreated dinosaurs from DNA encased in ember and started a park. But its' systems broke down shortly before it could open and the dinosaurs had to be destroyed. Dr. Ian Malcolm is about to find out something has survived.
The Wolverine Feb 1 - Mar 1: Logan, the eternal warrior and outsider, finds himself in Japan. Out of his depth in an unknown world, he will face a host of unexpected and deadly opponents in a life-or-death battle that will leave him forever changed. Vulnerable for the first time and pushed to his physical and emotional limits, he confronts not only lethal samurai steel but also his inner struggle against his own immortality.
Thor: Ragnorak Feb 3 - Mar 3: Thor is imprisoned on the other side of the universe without his mighty hammer and finds himself in a race against time to get back to Asgard to stop Ragnarok-the destruction of his homeworld and the end of Asgardian civilization-at the hands of an all-powerful new threat, the ruthless Hela. But first he must survive a deadly gladiatorial contest that pits him against his former ally and fellow Avenger-the Incredible Hulk
Transformers Feb 1 - Mar 1: When teenager Sam Witwicky buys his first car, what he doesn't know, is that it's actually an alien robot. This isn't the only alien to arrive on Earth. Optimus Prime and a fellow group of transforming robots have arrived in search of the AllSpark. Megatron and the Decepticons are also searching for the AllSpark, and would do anything to get it, even if it means destroying the city.
TNT Big Ticket Movies Live Every Sunday and Monday Night!